Mike Soper Music News
"Belting Weekend Workshop"
With Hollywood Celebrity Voice Coach Lisa Popeil
hosted by MikeSoperMusic
Internationally acclaimed voice coach Lisa Popeil makes her first Florida appearance hosted by the MikeSoperMusic Studio. Two full days of cutting-edge vocal technique for safe and beautiful belting for musical theater and commercial voice styles. Saturday, October 3 at Palm Beach State College's 'Stage West' and Sunday October 4 at Mike Soper's Wellington studio. Don't miss this opportunity to learn all about commercial singing and participate in a Master Class with one of the world's top voice experts.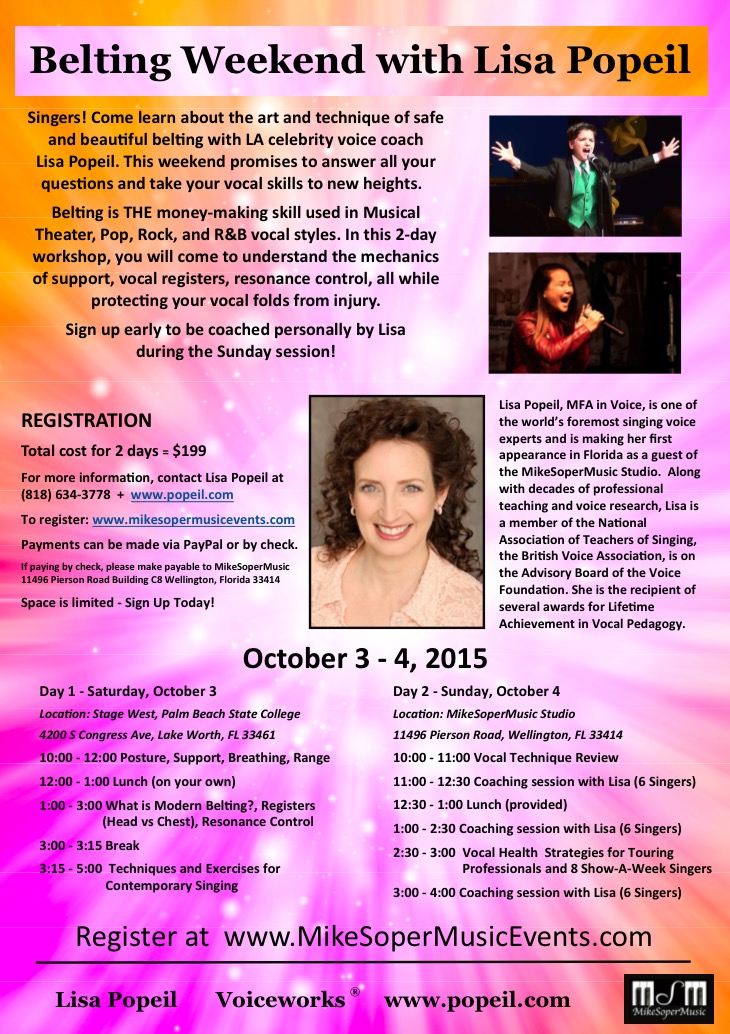 www.popeil.com
SIVAN sings for Broadway star, Sutton Foster.
Sivan, along with 9 other, young, aspiring talents had the opportunity to sing for Sutton Foster at the Broward Center for Performing Arts Master Workshop facilitated by Tammy Holder and Jodi Langel. Sivan sang Meadowlark and Opportunity to rave reviews from Sutton.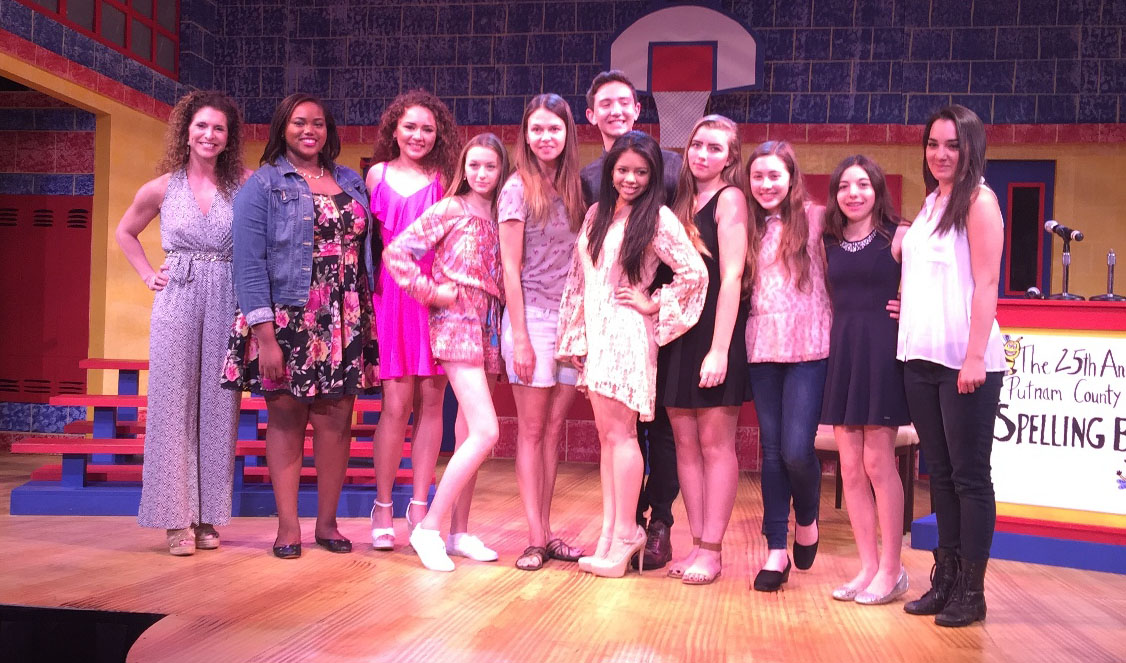 Wellington Idol March 20-21,27-28